If you're planning a big family gathering for Thanksgiving, you might be dealing with the reality that you simply can't fit everyone around one table. This is where the Thanksgiving kids' table can save the day.
Sitting at the kids' table can actually be a lot of fun. And we want to make sure that all the kids are having a great time while also feeling like they're part of the bigger family celebration.
Here are 10 of our favorite ideas for making sure your kids' table is the best spot in the house.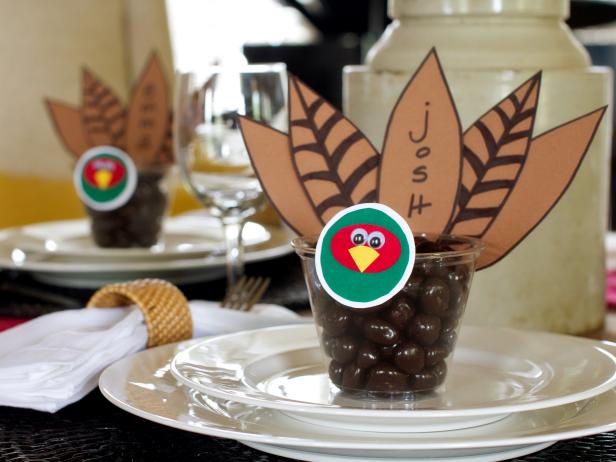 Avoid any conflicts and make sure each kid knows exactly where they're sitting at the table. These adorable turkey place cards are easy to make and will keep the kids happy with some sweet treats before the meal gets going.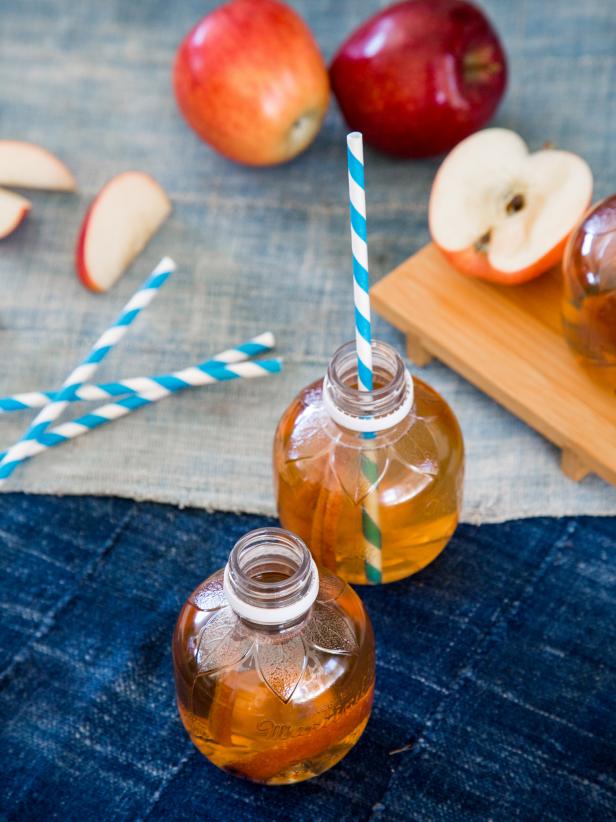 Photography by Bethany Nauert; Styled by Erica Reitman and Paige Geffen
Help the kids feel like adults with their own kid-friendly versions of the cocktails you might be serving. These small martinelli apple cider juice bottles are a fun upgrade from a standard juice box. You can simply add a cinnamon stick and a pretty paper straw, and they immediately feel like a special, grown-up drink.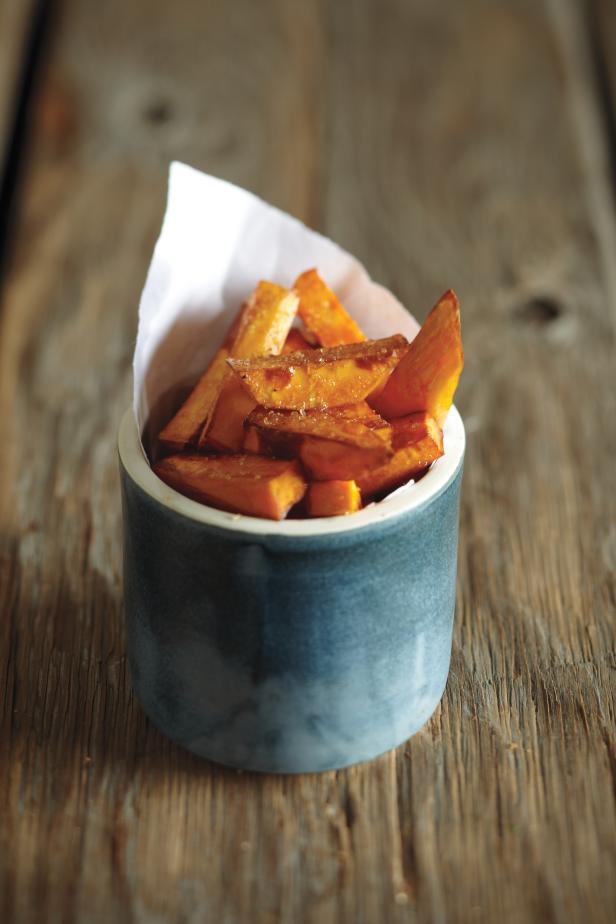 2013, Reprinted with permission from the publisher, Houghton Mifflin Harcourt, from Southern Fried by James Villas. Photography by Jason Wyche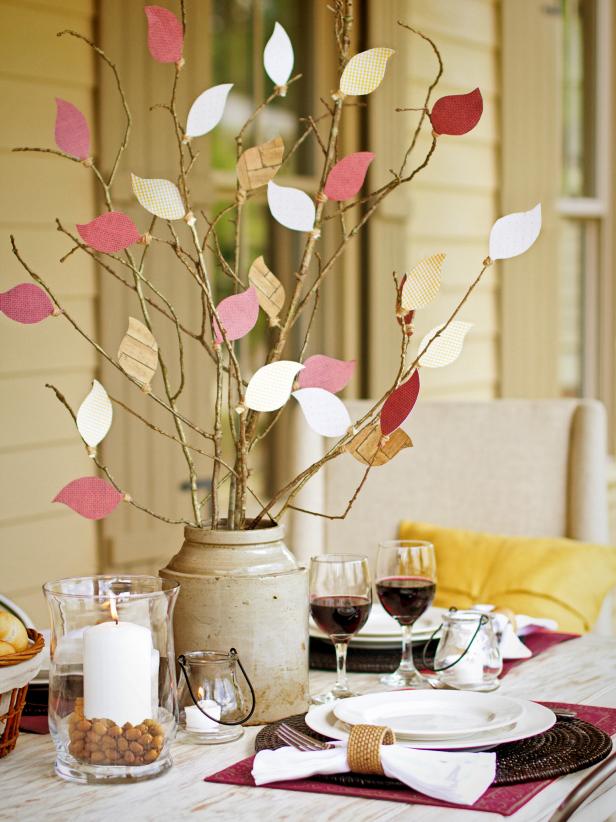 This easy-to-create paper leaf centerpiece would be a great choice for the kids' table. You can work with your kids and keep them busy ahead of time while you work on the Thanksgiving meal prep by asking them to find the needed branches and cut out the individual leaves.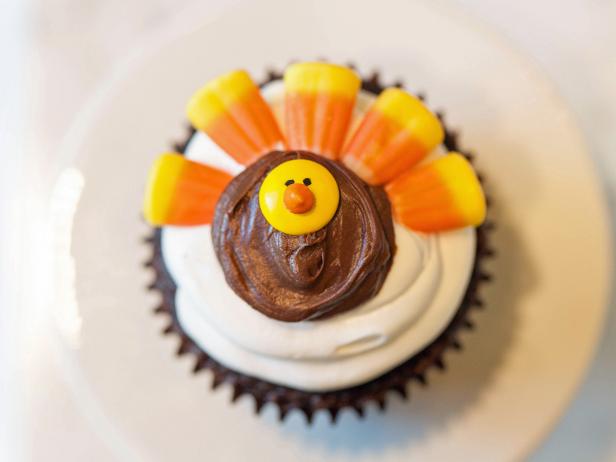 These adorable turkey cupcakes will definitely put a smile on all of the kids' faces. You can make them from scratch or simply buy store-made cupcakes and doctor them up with frosting and extra candy.
Meri Cherry
It would be lots of fun to set up an art project for the kids to keep themselves busy before everyone sits down for dinner. These gratitude boxes are an awesome way to teach the kids to start thinking about what they are truly thankful for. Once the kids finish each box, they can bring them to the table and share them with the rest of the family.
Pottery Barn Kids
You might want to stock up on durable melamine plates to avoid any accidents. These fun turkey chargers would look fabulous, and they pair well with any other Thanksgiving-themed accessories you might already have.
Give the kids something to do during dinner by covering their table with brown craft paper and putting a small cup with crayons by each place setting. The kids can draw right on the paper throughout the meal, and you won't need to worry about ruining any of your delicate table linens.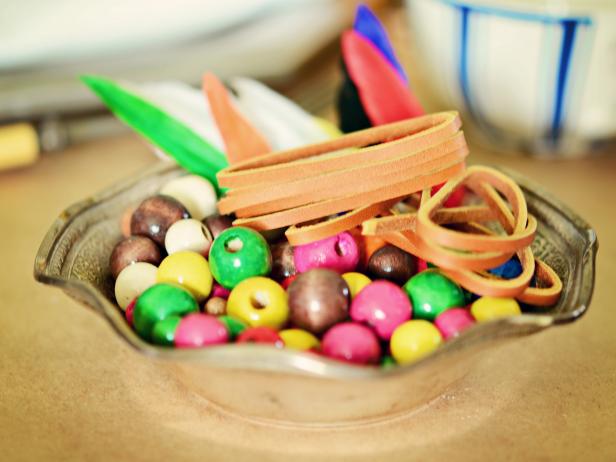 Another fun project for kids are these leather cord necklaces. You can put small bowls with colorful wood beads at each place setting, and each child can use their leather cord to make their own Thanksgiving necklace or bracelet.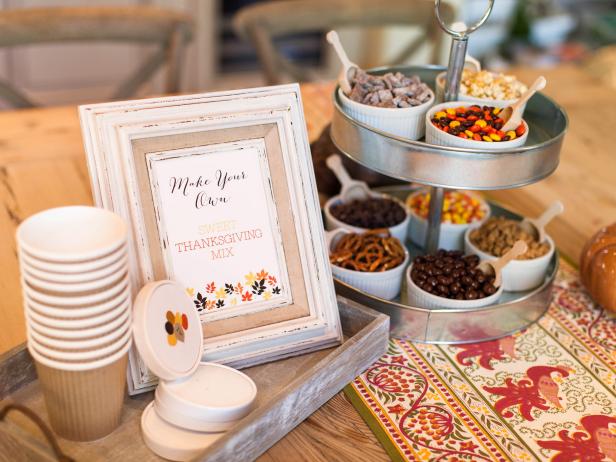 Keep kids busy either during or before the Thanksgiving meal by setting up a snack station. If you want to keep them busy during the cocktail hour, you can include snacks such as nuts, pretzels or candies. You could do a variation of this during the meal and include a small buffet with items such as French fries, mac-n-cheese balls or chicken nuggets. This would also work great as a dessert bar with small cookies, brownies and chocolate candies.
Thanksgiving Kids' Table 00:30
Keep the kids busy on Thanksgiving Day with this fun tablescape.