HOW TO CHOOSE THE BEST NIGHTSTAND FOR YOUR BEDROOM
Despite being one of the smaller items in the bedroom, the nightstand is an influential piece. Not only does it provide an important function as the keeper of your remote, book, glasses, and bottle of water, it also helps bring the room's design together.
"These handy tables are mostly for storage, but they also provide a decorative function by anchoring the look of your bed," said Houzz. "Because of its double-duty purpose, your bedside table needs to be both functional and aesthetically pleasing, and therefore should include several shelves and drawers that match the traditional style and finish of the rest of your furniture.
Confused about what to buy? Get some ideas and inspiration here.
Go modern
The Saarinen Tulip-inspired side table brings a modern touch to any space and plays nicely off of the eclectic bedding and accessories.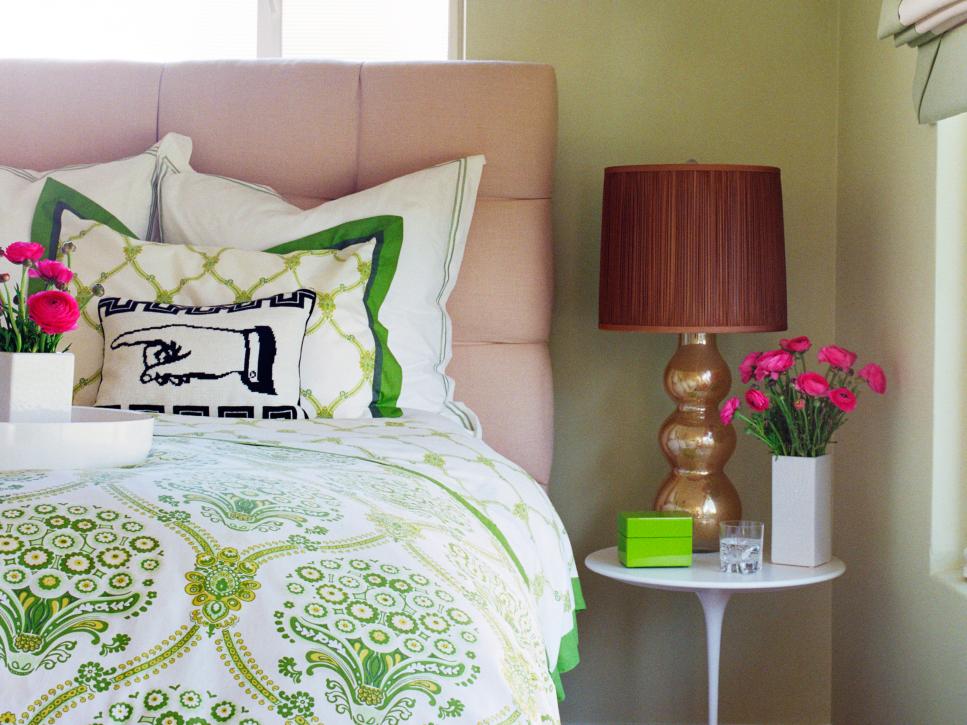 HGTV
Classic inspiration
If your style is traditional and you're looking for a sturdy, storage-heavy, classic piece, you can't go wrong with thisRichmond Classic nightstand.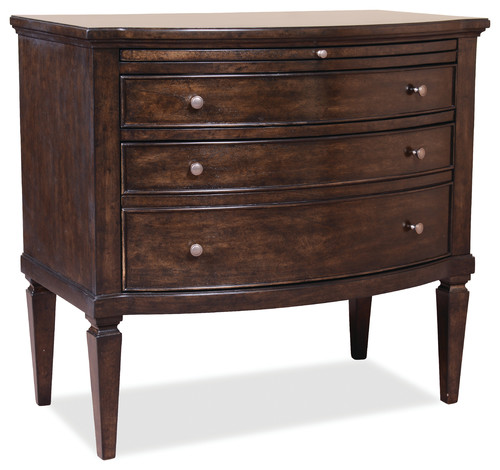 Make it worldly
The area beside your bed is the perfect opportunity to show off your travels—or at least pretend to be more exotic than you are.
>
HGTV
Do double duty

Apartment Therapy
"The desk-as-nightstand setup, seen here in a bedroom from Lonny, is a great way to make furniture do double duty in small apartments," said Apartment Therapy.
The statement piece
"Thanks to the intricate metal detailing, this nightstand makes the ideal statement piece," said Elle Décor.
Make it tech friendly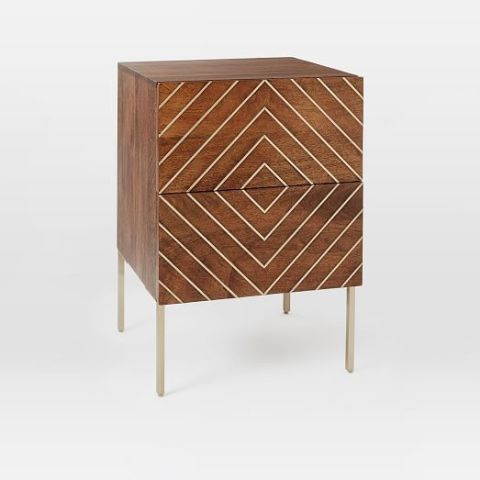 elledecor
Want your nightstand to do some real work for you? Keep your eye on the Curvilux smart nightstand, which "boasts smartphone connectivity, a built-in speaker system, and LED lights capable of being set to mimic a sunrise, among a handful of other features," said Digital Trends. It's currently being crowdfunded.

Digital Trends
Go rustic
Weathered-looking wood, clean lines, and two drawers to hold plenty of your stuff make this a wining choice.
Make it disappear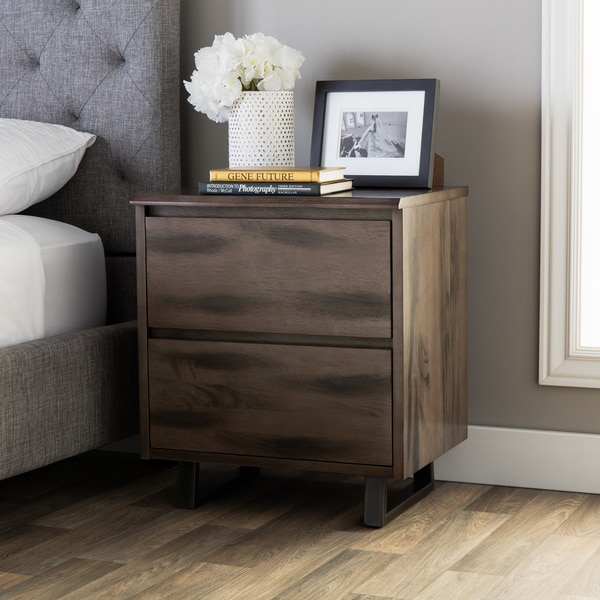 Overstock
Sometimes, the best nightstand is the one you can't really see. "For a bright, open look, consider nightstands that don't steal visual space. One trendy option: bedside tables with a mirrored finish that bounces light around the room," said HGTV. "Or follow the lead of the designers at Carlyn & Co. and surround the bed with a pair of glass shelves. "They create a light and airy feeling yet provide storage for all your nighttime needs like a reading lamp, books, a clock and glasses - all in one neat and organized spot."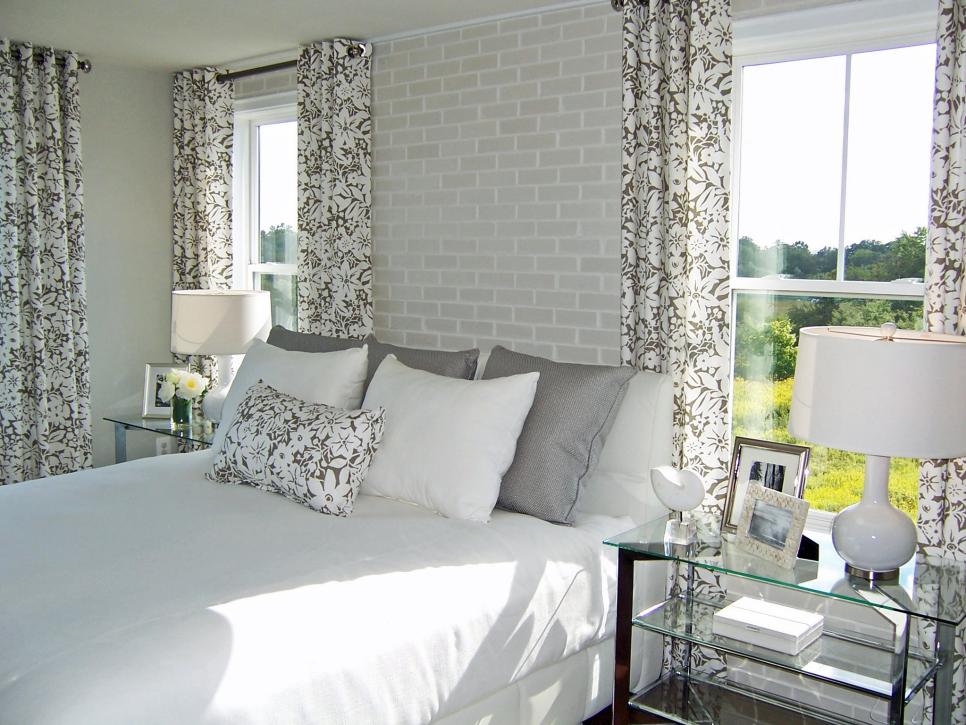 HGTV
Go big
Parsons tables raise the height of the typical nightstand, which is great for a large room, one with a raised bed, or one with especially high ceilings
Dangerous curves ahead
This Vera Side Table is perfect for throwing a curveball at your otherwise linear room or adding to an existing theme. Plus, the "warm red-orange hue make this side table undeniably chic," said Elle Décor.

elledecor.com