Americans have a celebratory spirit, and we like to create a holiday for just about anything. Like, did you know there is a Hug a Newsman Day? Well, May 30 is pretty sweet because it's Water a Flower Day. What better way to welcome summer than with a fresh, colorful arrangement? See our top flower picks — and how to care for them — to help your indoor space blossom.
Summertime Succulents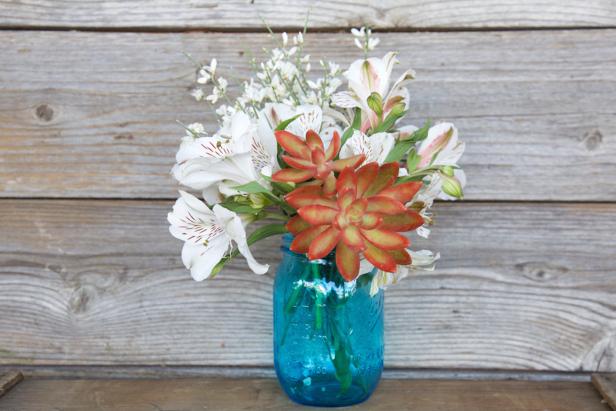 Photo courtesy of TheBouqs.com
Succulents aren't just for planters. Pair red echeveria with low-maintenance white alstroemeria, and place in a colorful vase for a fresh look that's budget-friendly.
Trend-Setting Blooms
The yellow-orange hues of ranunculus are the perfect nod to summertime. To enjoy indoors, remove the leaves from stems, and cut the ends at a diagonal. Keep in a cool place out of direct sunlight, and change the water every other day. For a longer life, add sugar to the water.
Rustic + Dainty
For a laid-back look, place lilacs with green foliage in an antique pitcher or tin can. Lilacs are easy to grow, durable and easy to maintain. Change the water every few days to keep them at their best.
A Sunny Disposition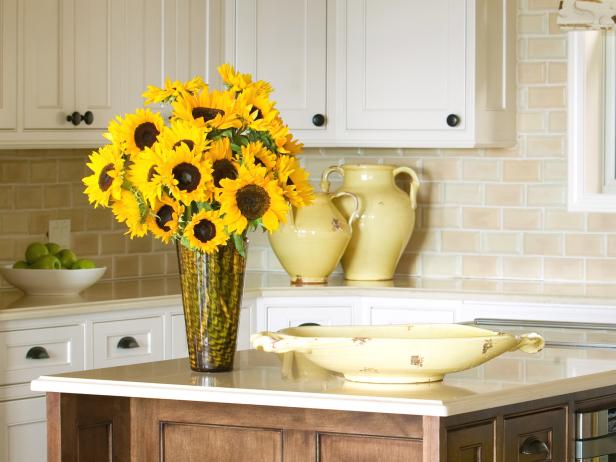 Altell
It's no secret that a vase full of sunflowers can instantly cheer you up. On top of that, they require minimal attention and can go days without fresh water.
Citrus + Cockscomb
Cockscomb is drought-tolerant and comes in a variety of shapes and colors. Add slices of lime or lemon for an extra-refreshing centerpiece. To get the look, place a vase inside another vase that's approximately 2 inches bigger. Cut limes or lemons into slices, and place between the two vases, working your way up. Fill the smaller vase with sugar water, and place an arrangement of cockscomb inside.